Professional Transport
Our experience includes the movement of race, classic, show and high value performance cars for famous clients and high profile companies.
£1m Cover
We have a comprehensive insurance cover up to £1,000,000.00 for every vehicle we transport, ensuring your piece of mind with every move.
Always on Time
We always strive to keep to our extremely high standards of time keeping and attention to detail with every job, big or small.
European Coverage
We have transported vehicles to photography and show locations throughout Europe in both open and covered transporters.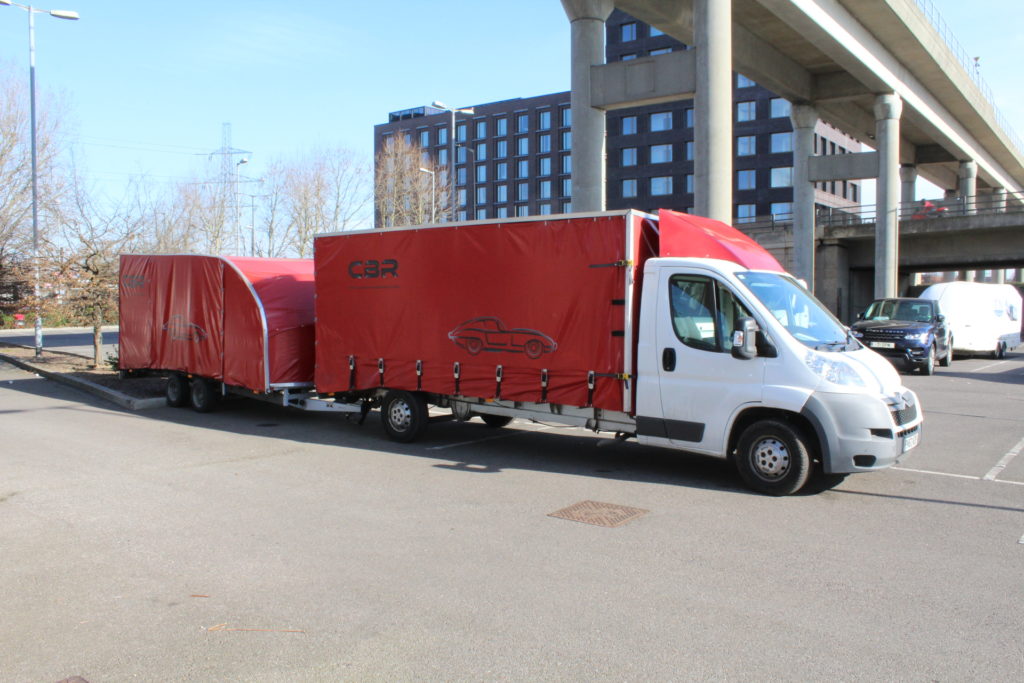 our fully enclosed trailer can be towed by our Range Rover for single car moves or by either of our transporters allowing us to move two vehicles at the same time in covered, safe environments.
Contact us today for more information.
Enquire About Our Enclosed Trailer
Please fill in the short form below and one of our team will be in touch shortly.
What Our Customers Say
Can I just say how pleased I have been with everything to do with CBR's delivery of my wife's new Morris Traveller, Penelope PNP275E, from Poole up to the Highlands of Scotland – almost the entire length of the UK! Everything was smooth from initial contact right through update communications and to delivery yesterday which was on time. So thank you to you, Andy and the team at CBR for a really good job.
Rob Elliott
Following a blow out of my Range Rover rear tyre, I called CBR Transport to get my vehicle recovered to the nearest tyre garage for repair. Andy was with me in just over 30 mins and had my tyre repaired and me back on the road in under an hour. Fantastic service and all around nice people.
Julian S
I would just like to thank the staff at CBR Vehicle Transport for transporting my Lynx D-Type and XK120 Jaguars to various destinations around Britain before dropping them off safe and sound at Heathrow to get them flown back to Seattle. Great job guys.
Art Foley